HILLIARD IS ALL ABOUT COMMUNITY AND EXCELLENCE

Hilliard is located on the west-side of Central Ohio, mostly just outside the outerbelt of I-270. And it's a fast-growing suburb of Columbus, known for it's downtown Main Street village, vast parks and green spaces, as well as it's real estate opportunities.
Hilliard's Mayor
says on the city website: "The faces of Hilliard range from the quaint shops, businesses and restaurants that populate historic Old Hilliard, to the sprout of new business and industry that lines Trueman Boulevard. An abundance of parks and recreational opportunities accent the quality of life that is our hallmark... We have a first-class school system and the bottom line is that Hilliard is a quality place to raise a family and bask in the warmth of a community that genuinely cares about the past, the present and the future.
"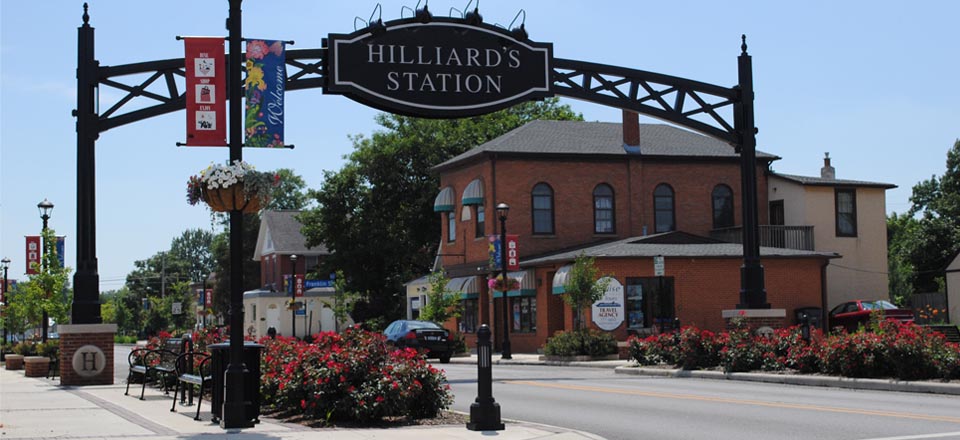 LOCAL AREA SCHOOL RATINGS

Hilliard proudly boasts highly-rated schools and growth-oriented learning opportunities for it's students. In Hilliard, as is the case with many of the larger areas around Columbus, there are multiple High Schools, Middle Schools and Elementary Schools within the community.
Hilliard School District ratings
HOW'S THE MARKET & WHAT'S FOR SALE?

Hilliard is a stable, yet growing, home to a highly-coveted real estate market. A fair mix of older homes as well as newer developments and condo opportunities makes Hilliard a prime target for home buyers as they search for their dream home.
The overall Central Ohio market is currently seeing a low number of available properties for sale. Combined with a larger number of buyers actively looking to move, this is creating a Sellers' Market, causing the best properties to sell quickly and close to all-time-high prices.

With that being said, here's a quick look at what's available FOR SALE in the area right now: